All Green Environmental Solutions develop, deliver and install turn-key commercial solar power systems tailored to your business and requirements throughout New South Wales.
Our Design Engineering Team are experts at implementing commercial solar power systems to increase the profitability of our clients' businesses by reducing ongoing operational costs. When partnering with All Green Environmental Solutions our clients benefit from over 30 years of combined industry experience. Our team have exceptional capabilities in financial forecasting and will provide you with a thorough analysis to enable you to best assess the viability of solar solutions for your business. In some cases, solar panel energy solutions can offset up to 80% of power costs for businesses, helping you answer the most important question…is it worth it?
Our team of Install Technicians deliver the highest level of detail and quality workmanship during construction and installation of your solar panel solutions. We supply and fit only the highest quality install materials on your solar energy project. Where required, the team can provide a detailed report analysis explaining how your solar system is performing and how to maximize your savings once the project is completed.
Our After Sales and Maintenance Service is well regarded by our existing solar customer base and is frequently mentioned in our reviews and testimonials. Having been dedicated solar PV installers for close to ten years now, we are offering an all in one turn key solution that is reliable, risk free and sustainable, making the investment viable for our customers. Our clients know that we offer the best solar service warranties around with no hidden charges. All Green Environmental Solutions delivers with fast turnaround times which is why our level of commitment is regarded as second to none.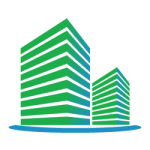 COMMERCIAL SOLAR PANELS
Large scale solar installations are collaboratively organised by our project team so that all technical requirements are adequately met. These solar solutions may involve access restrictions or road closures for crane access. All Green Environmental Solutions will organise all associated permits, council, strata or board of director approval, as required. Our people are ready to work with yours to achieve your efficient and effective solar install.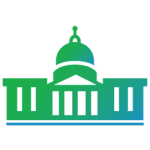 COMMERCIAL SOLAR SYSTEM COSTS
Retail shops, shopping centres, club, pubs and childcare centres. Our sophisticated solar design and project execution are well known. We strive to complete your solar energy project on time and with minimal disruption to your business. If you require solar installation in the Central Coast, Newcastle, greater Sydney or New South Wales regions contact us today so our team can tailor a solar energy solution for you.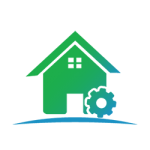 COMMERCIAL INSTALLATION
Industrial warehouses and factory bays. Small and medium industries stand to benefit a great deal from our energy services. Energy servicing requirements for small and medium industries could be entirely obtained from solar energy itself with the right solar solution, drastically minimising costs for your business. To learn more about our solar installation for small and medium industries in the Central Coast, Newcastle, greater Sydney or New South Wales regions contact All Green Environmental Solutions today.