Solar Panel Installation Sydney
Sydney is a city that gets 7 hours of strong sunlight per day, which makes it an ideal place for solar panel installation.
Already 20 percent of homes in Sydney have solar panels and battery storage solutions in place, which nets huge energy savings.
Solar Installers in Sydney, like All Green Environmental Solutions, can help you get your sustainable energy. Here are 5 reasons why you should consider getting solar panels in Sydney.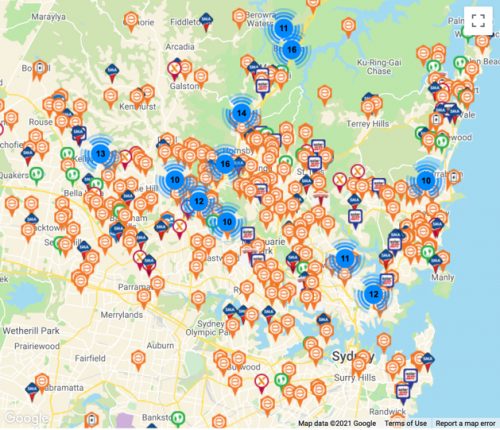 5 Reasons to Invest in Solar Panels in Sydney
1. Sydney is Sunny
The city and its inhabitants enjoy plenty of bright sunlight all throughout the year. Whether you're a resident or small business owner you can take advantage of the climate and harness the sun's rays for your own use.
Different solar panel sizes and systems will produce varying solar energy for consumption. For instance, a 2-kilowatt system typically generates 7.8kWh (kilowatt-hours) a day, while a 10-kilowatt system may generate up to 38.7kWh daily.
All Green can provide quotes if you're interested in offsetting energy costs. You won't have to be dependent on the grid and get the latest solar power deals to maximize your solar panel system's value.
Going solar means two things for a Sydney resident. One, you reduce your daily energy consumption from the grid, or your electricity retailer and thus get a lower bill. Appliances such as washing machines, dishwashers, pool pumps and more can get electricity from the sun when it's shining. Two, excess solar energy can be sent back to the grid and earn you credits.
2. Get Federal Government Incentives
Sydney residents can benefit from the Renewable Energy Target incentive, which gives an upfront reduction on installing a solar PV system. Your property's location and size of the PV system dictate how much discount you'll be receiving. Currently, it's about 30 percent off a fully installed solar-powered system.
To see just how much discount you can get, consider contacting solar companies in Sydney like All Green to get an accurate quote. From there, you'll have an idea of how much it will take to get a solar system for your home.
3. Now More Affordable Than Ever
Due to federal incentives getting a solar panel system installed in your Sydney resident is now more affordable than ever.
As costs of going solar go down most businesses and homes in Sydney are choosing green energy. Price has been trending downwards since 2012- on average, Sydney solar prices have dropped 35 percent, which means it's more accessible to those who want to be less dependent on the grid.
All Green has a number of solar deals that can give you a fully installed system at discounted prices. Our services include optimisers, solar hot water, inverters and solar panels.
4. Great Returns
Sydney households experience excellent returns when they opt for solar power installations.
Aside from the savings, you earn annually, the payback periods and internal return rate get better over time.
Choose only reputable solar companies in Sydney for the best results. All Green Environmental Solutions offers high-quality solar installations in Sydney, as well as solar pool heating and solar battery storage on brands such as Tesla, LG and Pylontech.
What's more, we provide exceptional customer support and answer any and all questions you have regarding solar panels and energy consumption.
5. Become Truly Energy Independent
Choosing solar panels in Sydney gives you a two-fold benefit. Aside from saving money, you won't have to rely on the grid for your power needs the moment the system goes online.
Energy independence can free you from the tariffs and rising costs of electricity. A solar panel system with a sizable battery will be able to provide enough energy to become partially self-reliant. It's like having your own garden and enjoying the produce you get from it without needing to go to the local market.
What's Next for Sydney Solar Powered Homes?
Experts and solar power companies in Sydney believe that batteries should be the next focal point of solar energy. Improving battery technology unlocks greater energy independence and energy bill savings than just solar alone.
Looking for a quote on a solar inverter, Solar How Water System, Tesla Battery, Solar Pool Heating and more from a Sydney Installer? Get in touch today!
All Green has a number of available battery storage solutions so you can continue to draw power from the sun even during nighttime. Call us for Sydney solar panel system quotes and get the best solar deals today!