Solar Service & Maintenance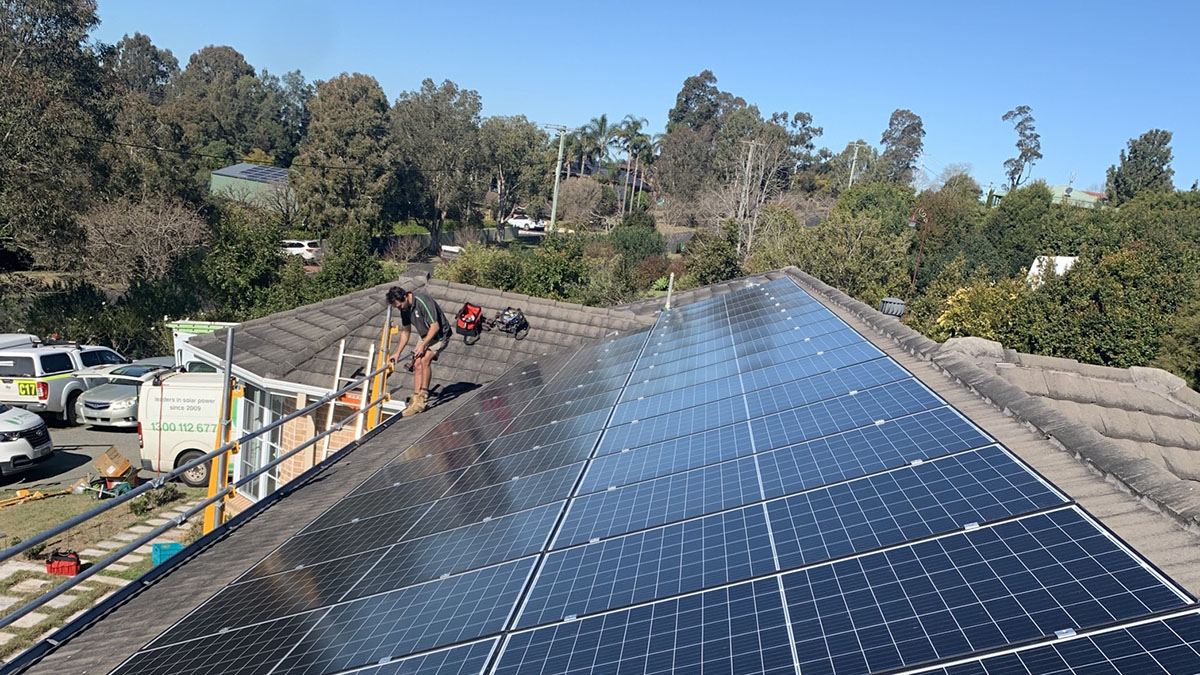 The Solar Power System is characterised as "ultra low maintenance" partly due to lack of moving parts.
There has never been a better time to buy solar for your home. Prices for premium quality systems are the best they have ever been while the rebates are slowly being reduced and power prices continue to rise.
The system can lose between 48% of its production capacity from dirty modules if not cleaned. Flushing from rains can remove dust but will not remove bird guano and accumulated industrial air-born grime. This must be cleaned by hand. Vegetation growth, of course, will hinder power generation if allowed to block even part of the direct sunlight.
The solar power system operations are displayed at the inverter via an LCD screen and at the meter display (depending on the meter). These will indicate how much power the solar power system is generating. With time and experience, you will become familiar with the normal operating performance. This would depend on things like the time of year, cloud cover, cleanliness of array and shading.
If under performance is suspected, call or email All Green Environmental Solutions immediately and one of our experienced staff will confirm your expected outputs and discuss possible causes.
A detailed solar maintenance package will include a detailed report on performance. Like a car needing a tune up it might running fine but in time it will pay it self off and work better longer term.
Talk to us about solar maintenance today