All Green has put together some information about Australian solar panels manufacturing company Tindo and why we stock their solar panels for our installations. This information is written from Tindo's perspective. We just couldn't word it any better!
The Tindo Karra Australian solar panels utilise intelligently designed photovoltaic modules using innovative materials, which makes them one of the best panels on the market.
One of the best features of the all-new Tindo Karra-325W PERC system is its compact nature. It can fit much more power at a competitive price in a much smaller space than the current market competition. The panel was under development for quite some time and is a collaborative effort with the University of Canberra.
It would help if you had Australian solar panels this advanced
We manufacture the Tindo Karra-325W PERC MONO here in Australia at our manufacturing facility in the Mawson Lakes area. We welcome our prospective clients and people from the industry to visit our facilities to see what goes into the design and manufacture of our Australian solar panels.
The Tindo Karra solar panels are indeed one of the best-looking panels on the market.
We did not cut any corners when it comes to the design and manufacture of our solar panels. We partnered with some of the industry pioneers known for their expertise in the solar energy sector.
The Tindo Karra-325W PERC MONO is rated to 1500V, making it a high voltage panel. We use 5 Busbar technology and use larger G1 cells in our panels. Another interesting thing about our panels is that they are always square, making them easy to handle and install.
Our promise of quality
The Tindo Karra solar panels' premium quality makes them some of the longest-lasting solar panels on the market. Our panels give you a minimum of 25 years of high performance without any issue. We are proud that we make our panes in Australia and offer our customers quality like no other brand on the market.
Tindo Karra solar panels' failure rate is 200 times lower than our competitors, which is outstanding. We are so confident in our panels that we have increased our warranty from 10 years to 12 years. We offer customer-friendly warranty terms that are easy to understand and offer you long-term security.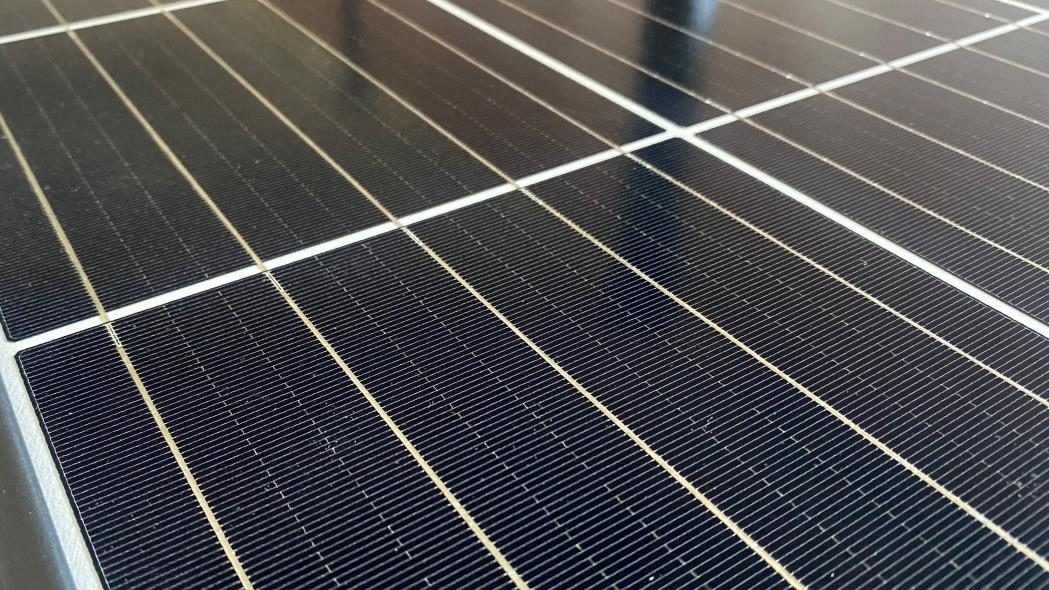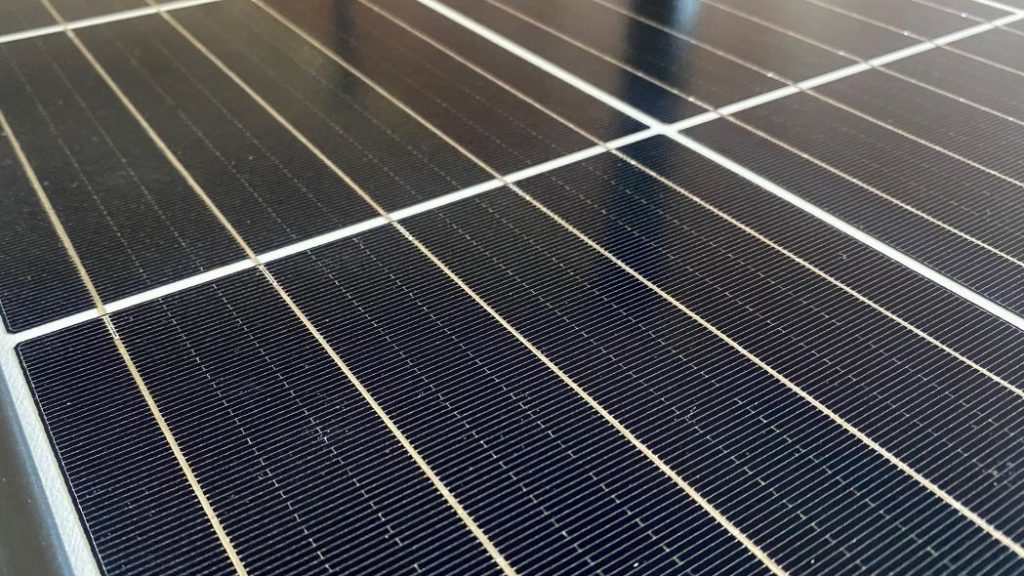 The Tindo Karra Production line
We operate a mammoth state-of-the-art production line with a capacity of 60MW in Adelaide, South Australia. Our production line is fully automated and allows us to employ stricter quality control measures to produce only the best product.
The Materials We Use
Any material that ends up in the Tindo Karra products must undergo extensive testing to establish its quality. We intensively test our glass, junction boxes, and films independently (and in combination) to make sure that they can withstand the stress of real-world usage.
We test our materials for their electrical, mechanical, thermal, and even visual quality. Only the best materials end up in our panels. We believe strongly that a quality product can only be manufactured from top quality materials.
The 5 Busbar Technology
The number of busbars matters a lot when it comes to the efficiency of any solar panels. A higher number of busbars means less space between them, making the internal resistance losses minimum. The shorter distance between busbars also means that the negative effects of micro-cracks in the solar cells can be, at the least, minimized.
Solar panels with multi-busbars cells are more reliable, more efficient in all weather conditions, and consequently, an increased annual yield. The cells with 5BB technology outperform the cells with 3BB or 4BB technology.
Our New G1 Cells
Our all-new G1 cells are perfectly square, unlike traditional solar cells. We use larger G1 cells that translated to more power production from the same size module.
Our modules are much more reliable and visually appealing compared to other multi-wire modules on the market.
Black Anodized 40mm aluminium frame
We take pride in the quality and visual aesthetics of our panels. The panels are always square with a robust anodized aluminium frame that holds up any use case scenario. There are no sharp corners or paint touchups. The panels look fabulous from the day you install them till their lifetime.
MC4-EVO 2 Staubli Connectors
The Karra 325H module has updated connectors as well. We upgraded our panels from traditional M4 connectors to MC4 EVO 2 Staubli connectors. The switch allowed us to increase the rating to 1500V, making our panels suitable in commercial and domestic settings.
Our Australian solar panels are capable of handling any climatic conditions with ease. Our panels are IP68 rated for excellent water resistance. The panels have excellent UV and ammonia resistance as well.
POE (PolyOlefin Encapsulant) – Only in Tindo Karra Premium Modules
Traditional solar panels have an Ethylene Vinyl Acetate (EVA) coating. On the other hand, the Tindo Karra Premium models utilize POE technology. The POE has several advantages, including:
Improved thermo-mechanical properties
Protection from UV damage
POE is chemically inert, making it resistant to corrosion due to acid
Improved resistance against heat and humidity
High resistivity is responsible for minimizing the current leakage and superior performance.