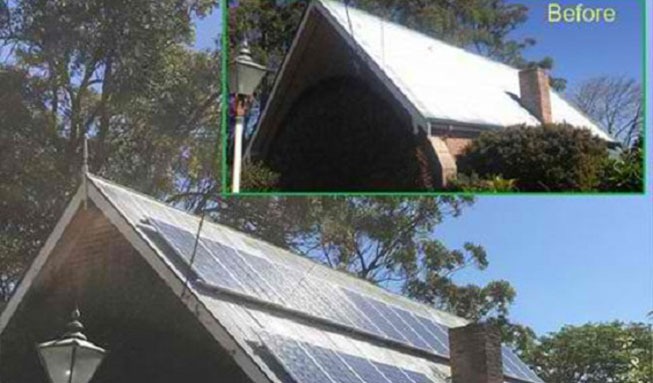 The Old Church Building
This old church building presented us with some challenging install complications. The back of the building required scaffolding and the front a boom lift due to the pitch of the roof. It also had a raked ceiling, shade from the chimney and no room for an inverter next to the meter box. We overcame these problems by using Enphase.
Too often installers and customers are put off by site complications but this install proves that when both parties work together the problems can be overcome. The additional requirements do add to the cost however the project remains economically viable in most cases.
Trackback from your site.