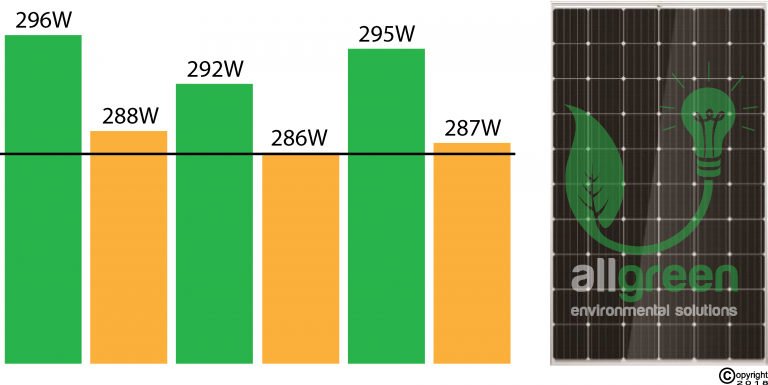 Output Efficiency
As your solar panels age the output they deliver will slowly decrease, known as panel degradation.
It's not something to worry about as long as you shop reliable brands that have been around for a long time thus reflecting a good track record with their products. Most brands on the market guarantee 90% after 10 years and 80% after 25 years. Remember the warranty is only as good as the company backing it. One of the benefits of using Micro Inverters or optimisers is that each panel will perform it's own individual best so as the system ages the benefit of these systems increases.
Panel Output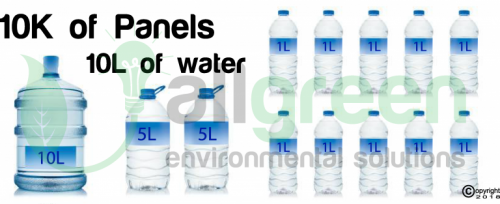 If you buy 10L of water at the supermarket regardless of the brand, packaging or price, if you take it home and pour it all into a bucket its still just 10L of water.
The output from a 10kW Solar system is going to be the same regardless of the price, size and shape of the panels. A higher output or more efficient panel means less panels and less roof space, along with a higher price but it won't actually make more power than another 10KW system. Testing of panel performance shows most of the major brands on the tier one list are within 1% of each other while using Micro or optimised systems can increase efficiency by 8% and this increases with the age of the system as individual panel performance starts to vary.
The verdict is the inverter is the more important of the two components. It will determine performance, reliability, warranty, maintenance, compatibility, monitoring and future capability.
Trackback from your site.