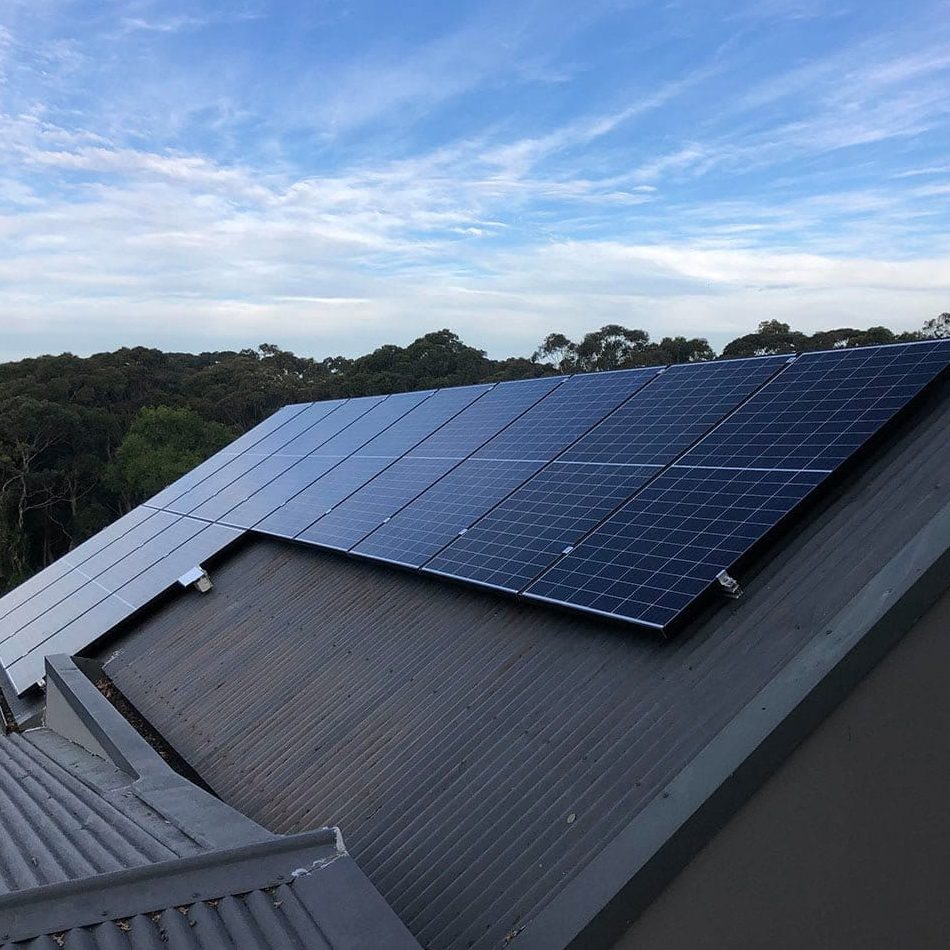 Msquare Solar Panels: An Independent Review by All Green Environmental Solutions
Solar energy is 20 times cleaner than coal when you measure the grams of CO2 it produces per kWh.
This reason alone is why many people have turned to MSquare solar panels to power their homes in recent years. Fortunately, solar panels are not only good for the environment, they can also save you a lot of money on your electricity bills.
Keep reading this MSquare solar panels review to find out the features and benefits of installing MSquare solar panels.
MSquare Solar Panels Features
MSquare solar panels vary in size, most commonly measuring 1.13 meter by 1.91 meters , which makes them ideal for residential installations.
The solar panels consist of half cut solar cells. This type of cell is divided in two, which reduces the electrical resistance while maintaining the same power output.
They are monocrystalline and have a maximum efficiency of 20.31%, which is above average for this type of solar panel efficiency. To determine efficiency (E) the maximum power output (Pou ) of the product is compared to the power input from the sun (Pin ) under standard test conditions (STC).
These solar panels are in the higher price range, largely due to the high quality of the product and also the fact MSquare offer a 25 year warranty.
The weight of the panel is 24 kilograms. The optimal temperature range for these panels is -40°C to 85°C, which makes them a perfect fit for the Australian climate.
MSquare solar panels are also approved by the Clean Energy Council.
Australian Made Solar Panels
MSquare is an ambitious new company with a production facility in Western Sydney. Some of the component parts are imported from overseas, but many of the parts, including the solar cells, are not made in China.
The production facility is fully automated. Recently, the company bought land as part of their goal to build a second manufacturing facility.
Their business has an unwavering commitment to a high-quality product and strong core values focused on ethics, safety, compliance, and people treatment.
MSquare solar panels are tested by independent laboratories and certifying authorities. In accordance with their core values, these products carry the required certification for all local, national, and international laws.
Unique Warranty
One of the benefits that sets MSquare solar panels apart from the competition is, as previously mentioned, their 25 year warranty. A 10-15 year warranty is standard in the solar panel industry, so a warranty of that length demonstrates the confidence MSquare possess in their product.
These solar panels also come with a 25-year performance warranty, which provides a guarantee that they will produce a certain amount of energy in standard conditions for that period.
The performance warranty is written with the assumption that the solar panels will degrade at a rate of 0.5% per year. This is a slower rate of degradation than the average of 0.7% per year.
MSquare's warranties demonstrate assurance in their product, as well as offering a high level of consumer protection for added peace of mind.
NSW Solar Installers
If you are renovating your home or looking to install a solar panel system, you're already on the right track by finding this MSquare solar panels review. For more information or a quote on MSquare Solar Panels, click here!
Take the next step by requesting a quote from All Green Environmental Solutions. The company's rapid growth in their first few years is a testament to their expertise in helping homeowners save money with green energy.
Trackback from your site.